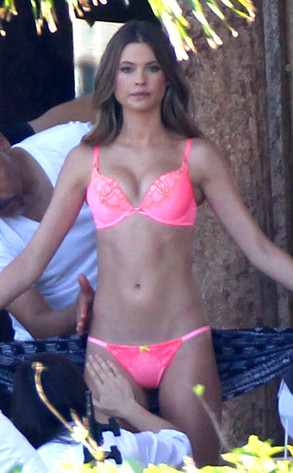 PacificCoastNews.com
Let's face it. To say Behati Prinsloo is pretty in pink would be an understatement.
Yep. Sporting some sexy lingerie, Adam Levine's girlfriend definitely helped raise the temperature in Miami during a Victoria's Secret shoot on Wednesday.
"Playing chicken on set with @victoriasSecret #miami," the 23-year-old beauty tweeted along with an Instagram photo of her wearing the brand's signature wings.