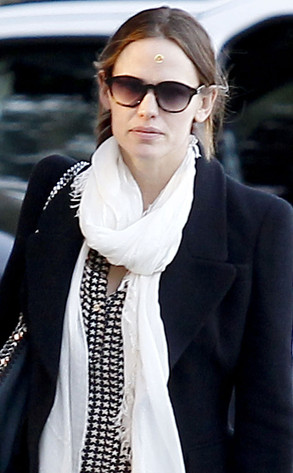 WENN.com
Well, you just can't take these two anywhere.
Except for the Golden Globes, in which case they'll clean up real nice and probably steal the show and all the cute podium moments. As it is, Jennifer Garner and Ben Affleck are in danger of earning themselves yet another award: Most Humoring and Adorable Parents.
Because while the Argo director last week earned a universal aww when he turned up at the Critics' Choice Awards with scribbles all over his hands (courtesy of his daughter, and for good luck, obviously), this week it was Garner's turn to gamely accommodate the whims of her girls.