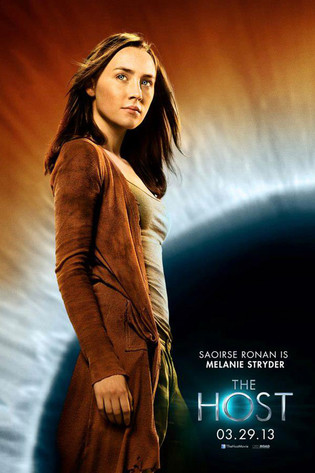 Open Road Films
Saoirse Ronan is looking all kinds of awesome as Melanie Stryder.
The poster for Open Road Films' The Host has debuted online and features the 18-year-old actress who plays the sci-fi thriller's heroine standing tall against what looks to be a solar eclipse.
The character one-sheet, which AMC Theatres unveiled on its Facebook page, is the first in a series promoting director Andrew Niccol's eagerly awaited feature adaptation of Twilight author Stephenie Meyer's novel of the same name.