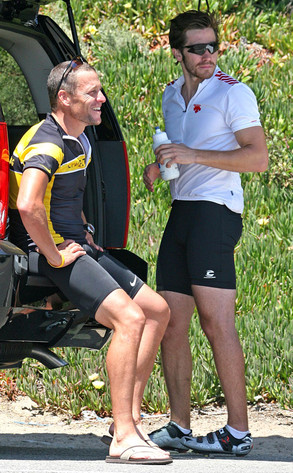 Matt Symons, Gaz Shirley, Pacificcoastnews.com
Lance Armstrong is sorry, but the world may not be ready to forgive him.
The disgraced cyclist's highly anticipated sit-down with Oprah airs tomorrow, and the erstwhile star athlete will reportedly confess to using performance enhancing drugs to win seven Tour de France titles (which he's since been stripped of).
But prior to the biking bombshell, Lance had a slew of celebrity pals and famous ex-girlfriends who not only supported his Livestrong foundation, but were regularly spotted with the cycling star.