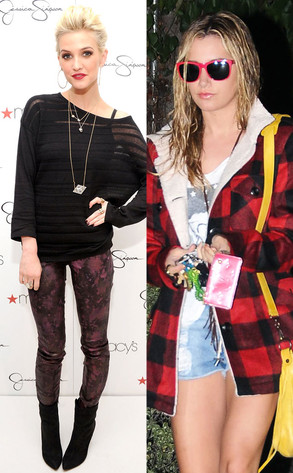 SWAP/Splash News; Jamie McCarthy/Getty Images for Jessica Simpson
Not sure what a winklepicker is? Well, a true fashion historian sure does.
Here's a quick lesson: We're talking shoes that are very flat, elegantly pointy, quintessentially British and, as it so happens, all the rage this very second. True winklepickers are boots...but that isn't stopping the sartorially inclined from reinterpreting the silhouette in, say, a pump, or even a high heel, if the toe is stabby enough.
Meanwhile, if you're wondering which trends might need a little rest, here's a hint: The eyes have it. Especially if those eyes are framed in a day-glo shade.
What else is trending and fading this week? Let's find out.