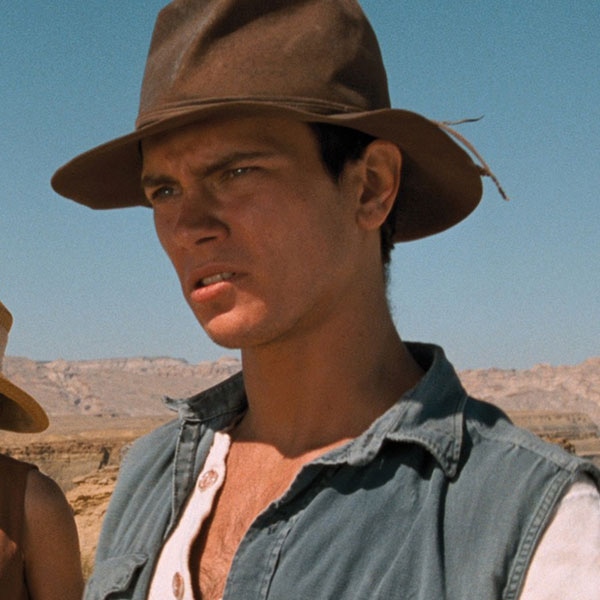 Sluizer Films
River Phoenix's last film is finally making its way to the United States.
Dark Blood will get its North American premiere during the Miami International Film Festival this March. It was previously screened for the first time at the Netherlands Film Festival last September.
Helmed by Dutch director George Sluizer, the movie stars Phoenix as a young widower and drifter named Boy who lives as a hermit on a nuclear testing site. He subsequently comes to the aid of a couple (Jonathan Pryce and Judy Davis) whose car breaks down in the desert and eventually takes them as his prisoners.
Dark Blood was 80 percent complete when Phoenix passed away in October 1993, and the uncompleted film disappeared into a vault. In 1999, Sluizer heard that the footage was going to be burned to make space, and with less than 48 hours' notice he saved the film and brought it to the Netherlands. The footage then sat for more than 10 years until last year when Sluizer set about finishing the film.
"Dark Blood is a film of legend, one of Hollywood's great mysteries," said Miami International Film Festival director Jaie Laplante in a statement. "The tragic loss of River Phoenix's outstanding talent is still profoundly felt 20 years later. We are proud that George Sluizer has honored Miami as the place to finally share his remarkable collaboration with Phoenix and the other great artists involved with Dark Blood."