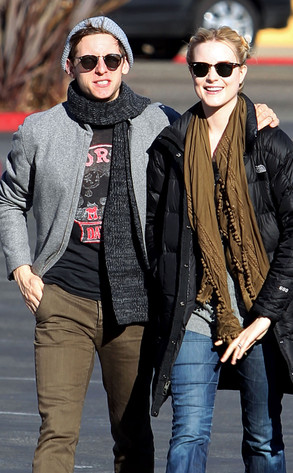 KVS/PacificCoastNews.com
You can see the excitement on Evan Rachel Wood's and Jamie Bell's faces!
These two newlyweds seem to be happier than ever to be expecting a little one in the near future, as they smiled from ear-to-ear while grocery shopping at Whole Foods in Los Angeles today (unless it's the makeout sesh with Kristen Stewart in Wood's dream last night that's making her so happy).
The duo bundled up for the chilly weather, each wearing coats, scarves and, well, shades (still can't escape the California sun).