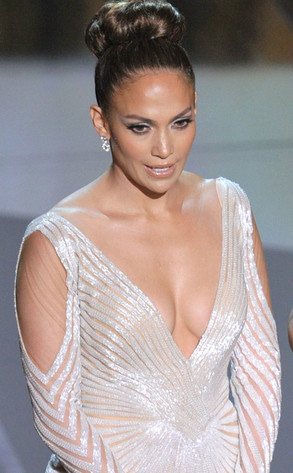 Kevin Winter/Getty Images
Having more kids isn't the only thing that Jennifer Lopez would love to do.
J.Lo also wants an Academy Award.
"I think everybody that has ever taken acting seriously would love to be recognized in that way," Lopez told me yesterday while she and Jason Statham were promoting their new crime thriller Parker (in theaters Jan. 25) at the Four Seasons Beverly Hills. "Of course! Why not?"