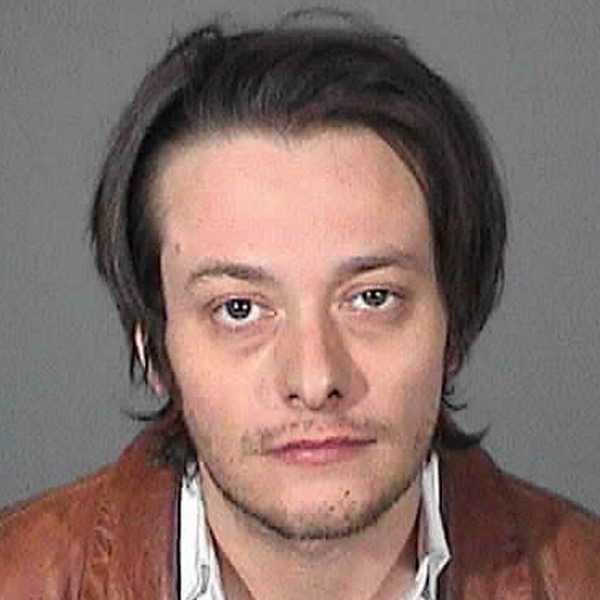 Los Angeles Sheriff Department
Edward Furlong will have to face Judgment Day in court.
The Terminator 2 star was charged with misdemeanor battery on Tuesday stemming from his bust two days earlier for allegedly shoving his girlfriend, Monica Keena, the Los Angeles District Attorney's Office confirms to E! News.
Furlong, 35, was taken into custody at 5:45 a.m. Sunday by LA County Sheriff's deputies who fielded a call of a "boyfriend/girlfriend" disturbance at a West Hollywood residence. He was booked at Men's Central Jail in lieu of $50,000 bail and a hearing was set to take place Tuesday morning in Beverly Hills during which time he was expected to plead not guilty.
According to prosecutors, the actor is also due to be arraigned on a misdemeanor domestic violence charge involving the same woman that was filed against him on Dec. 12 related to a Nov. 21 incident. After Furlong failed to show up for a scheduled hearing, a bench warrant was issued for his arrest.
No word on a court date in that case.
Alas, Furlong's been down this road before including a September 2009 incident in which a restraining order was issued which accused the former child star of hitting his now ex-wife Rachael Kneeland, landing him in lockdown at a psychiatric facility. Furlong was also popped in October on suspicion of domestic violence last October at Los Angeles International Airport.
Furlong's attorney, Brian Michaels, whose office represented him in a previous probation-violation case, tells E! News that he just learned of his latest run-in with the law yesterday and has been in touch with Furlong's family.
"We are still fact gathering," said the lawyer, adding that he anticipates representing him on all the cases.
When asked how Furlong is doing, Michaels said, "I haven't spoken to him today, but I'm sure he is not doing great. I'm sure he is not a happy camper."
"This is still a fluid situation," Michaels said in an additional statement. "While Mr. Furlong has a public record of minor run-ins with law enforcement there is absolutely nothing either in my own dealings with him, or in his history to suggest that Mr. Furlong is violent or physically abusive in any way. At this stage in the proceedings, these remain accusations from an unknown accuser."
—Additional reporting by Claudia Rosenbaum