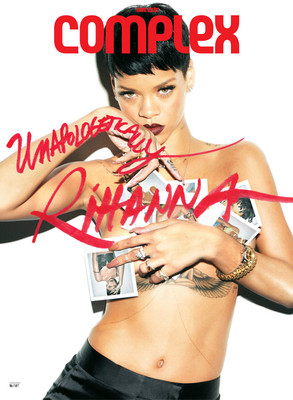 Complex
Rihanna does as Rihanna pleases.
In Complex's February/March issue, the 24-year-old "Nobodies Business" singer poses topless and talks (kind of) about her ongoing professional and personal relationship with Chris Brown.
At one point, the interviewer asks Rihanna why she makes a record about her and Brown's relationship if it really is nobody's business.