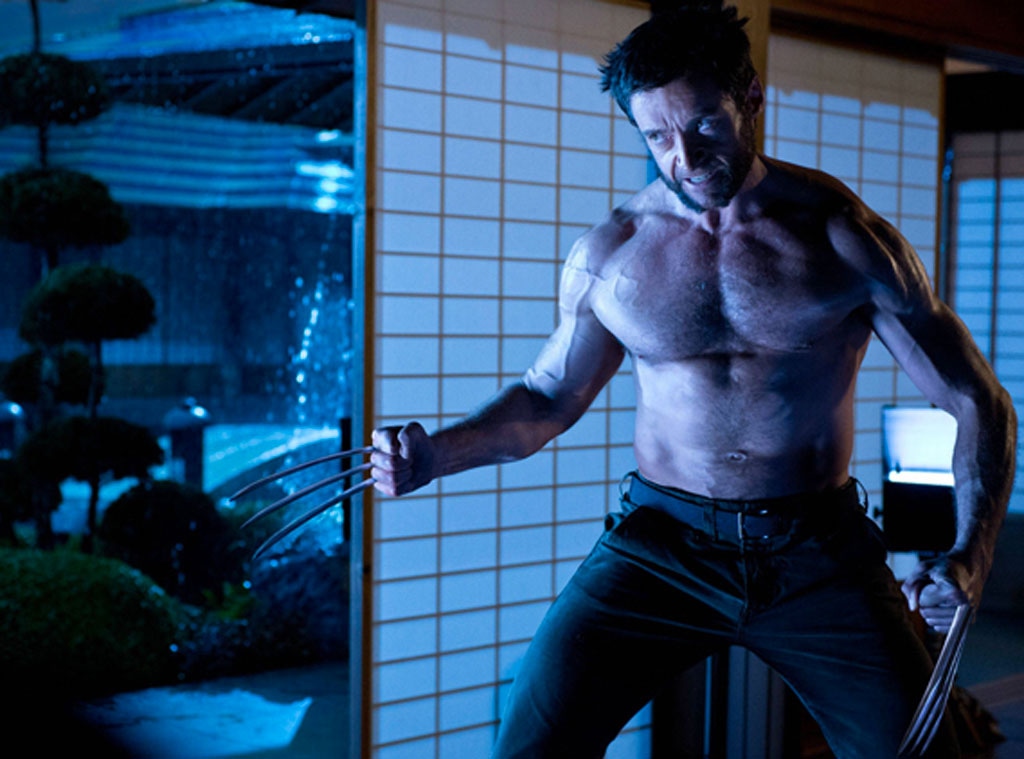 20th Century Fox
This is your body on adamantium.
After slimming down to play Jean Valjean in Les Misérables, Hugh Jackman has definitely bulked right back up for Wolverine, the latest installment in Marvel's spinoff of the fierce X-Men character.
And by the looks of his lean and mean shirtless physique in a new official still released by 20th Century Fox, the 44-year-old thesp is ready to throw down with some Samurai steel on his latest mission.
That's because the sequel takes his metal-clawed mutant superhero alter ego, Logan, to Japan, where he'll do battle with a mysterious figure from his past that will have lasting consequences.
Wolverine, directed by James Mangold (3:10 to Yuma), is scheduled for release on July 26.