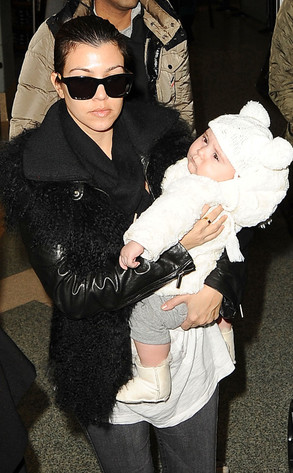 Splash News
Penelope Scotland Disick is on her way to becoming a baby style icon.
Kourtney Kardashian touched down at New York City's JFK airport today with her 6-month-old daughter in tow, the baby girl all bundled up in a furry jacket and white knit cap.
And, as if the snuggly hat wouldn't have been cute enough, it had little ears on it!