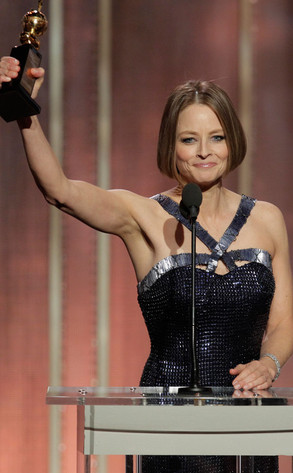 Paul Drinkwater/NBC
Just how much Jodie Foster thought about her much talked-about speech at the Golden Globes is not known exactly, but it wasn't off-the-cuff. She kept to her script.
"It didn't take me too long to write," she told me on the Globes red carpet before any of us knew what she was about to do upon receiving the Cecil B. DeMille Award.
"But there was a lot of whittling down," she added. "I had to do a lot of whittling down."