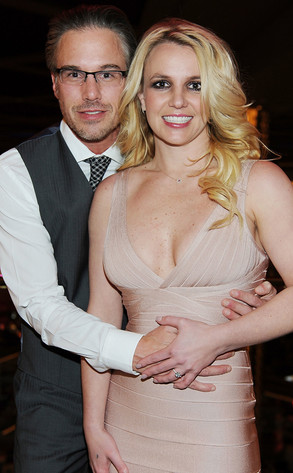 Denise Truscello/WireImage
Britney Spears' relationship with Jason Trawick didn't end for some strange, only-in-Hollywood reason. Rather, the end of their engagement came under pretty identifiable circumstances.
"The situation had been building over time. The best thing for both of them was to say goodbye and move on," a source tells E! News about the pair's breakup, which they publicly confirmed last week just as Trawick was legally removed as a coconservator of Spears' personal affairs.
It turned out that the 31-year-old pop star and her 41-year-old former agent had "different goals" for the long run.