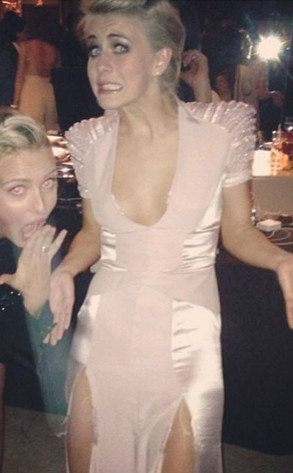 Instagram
We knew there had to be at least one Golden Globes wardrobe malfunction.
And this year's damaged dress award goes to the lovely Julianne Hough, who ripped her gown while dancing the night away at the InStyle afterparty and decided to document the style snafu on social media.
"Ummm I think I may have danced too hard.... Eeek!!!!" Ryan Seacrest's other half captioned the silly Instagram shot, putting the ripped slits in her dress on full display and posing with her best "oops" expression.