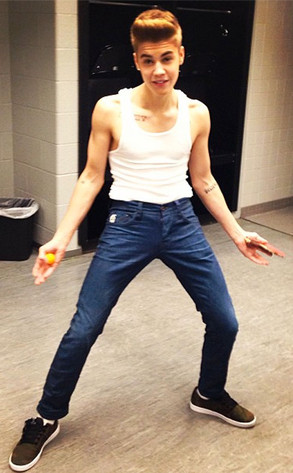 Instagram
Those not trying to get into Justin Bieber's pants are busy criticizing them.
On Saturday, the 18-year-old pop star responded to the ongoing critiques about his drop-crotch trousers.
"To those of u who tell me not to sag my pants. Double think that," J.B. wrote, posting an Instagram photo of himself in skinny blue jeans.