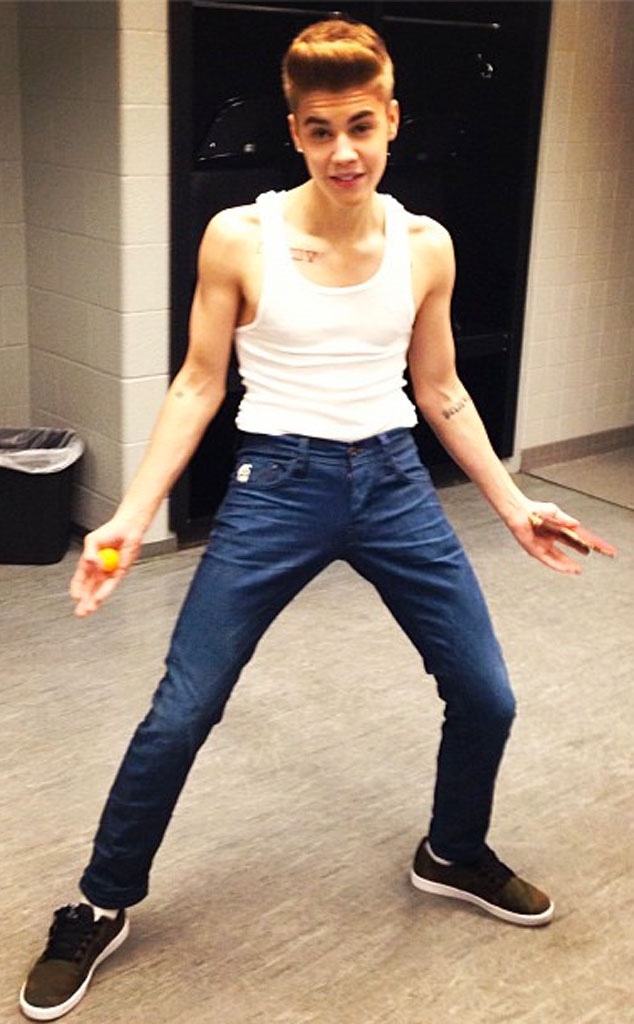 Instagram
Those not trying to get into Justin Bieber's pants are busy criticizing them.
On Saturday, the 18-year-old pop star responded to the ongoing critiques about his drop-crotch trousers.
"To those of u who tell me not to sag my pants. Double think that," J.B. wrote, posting an Instagram photo of himself in skinny blue jeans.
In the Danny Zuko-esque shot, the tight-pants-wearing Biebs takes a break from his ping-pong game and stands with his feet apart and arms stretched open, as if to say "How do you like me now, bra?"
We like you just fine, J.B. But come on, this guy could sag, bag, wear jorts or even meggings, and it'd be totally swaggy.