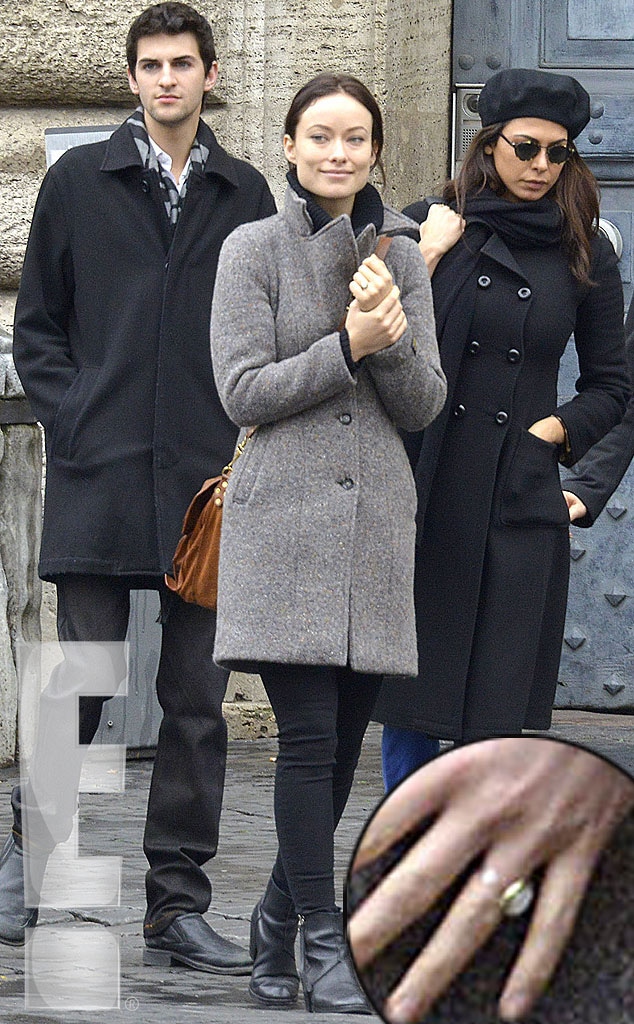 INFPHOTO.com
Here comes the ring!
Just one day after it was officially announced that Olivia Wilde and Jason Sudeikis are engaged, the bride-to-be flaunted one beautiful new accessory.
During a break from shooting her latest film, The Third Person, in Rome, the 28-year-old Wilde was spotted sporting the rock given to the actress by her Saturday Night Live beau, and E! News has the exclusive pics.
Wilde and Sudeikis, who currently live together, have been dating since Nov. 2011.
Their engagement reportedly came shortly after the holidays.
Congrats again, you two!
(Originally published on Jan. 14, 2013, at 6:57 a.m. PT)