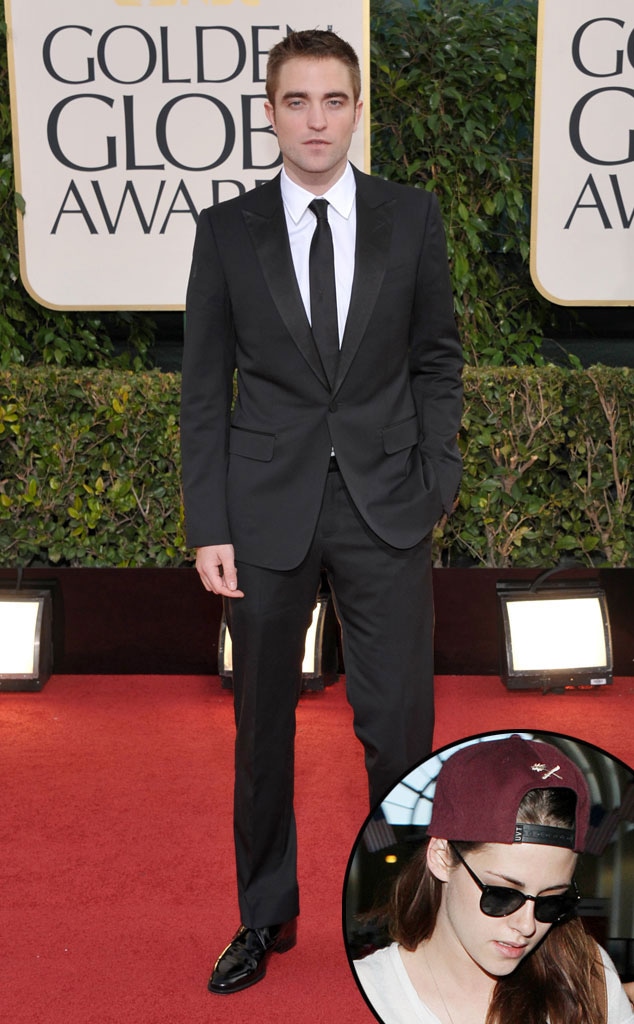 John Shearer/Invision/AP, enewsimage.com / Splash News
Robert Pattinson may have been solo at the Golden Globes, but Kristen Stewart joined him later on for some late-night fun.
Twilight's real-life lovebirds were among the guests at Tina Fey and Amy Poehler's private post-party at Soho House in West Hollywood Sunday night.
Pattinson arrived by himself and gave a rose to Fey.
Stewart, dressed casually in jeans, a sweatshirt, a backwards hat and tennis shoes, arrived at about 1 a.m.
Also at the Baileys-sponsored soiree were Aziz Ansari, Jon Hamm and Jennifer Westfeldt, Ty Burrell, Zooey Deschanel, Louis C.K., Max Greenfield, Michelle Dockery, Rashida Jones, Judd Apatow, Seth Meyers, Jack McBrayer, Julianna Margulies, Michael J. Fox, Jesse Tyler Ferguson, and Adam Driver.