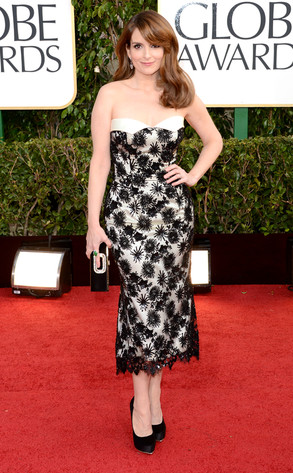 Jason Merritt/Getty Images
It's our favorite time of year!
Awards season has officially kicked off with the 2013 Golden Globes tonight at the Beverly Hilton, but before we could find out who won what, E!'s Giuliana Rancic and Ryan Seacrest hung out with some of Hollywood's biggest celebs for a quick chat before the show—and they always have the best things to say.
"It's nice to not be sweating profusely on the red carpet, because the Emmys were like a downpour and it's a nice beautiful day, it's perfect."
—Hayden Panettiere on the cool weather
"He saw a little bit of it but, of course, it was a school night and it's his big exam today, so he was studying."
—Julianne Hough on whether or not boyfriend Ryan Seacrest watched The Impossible with her last night