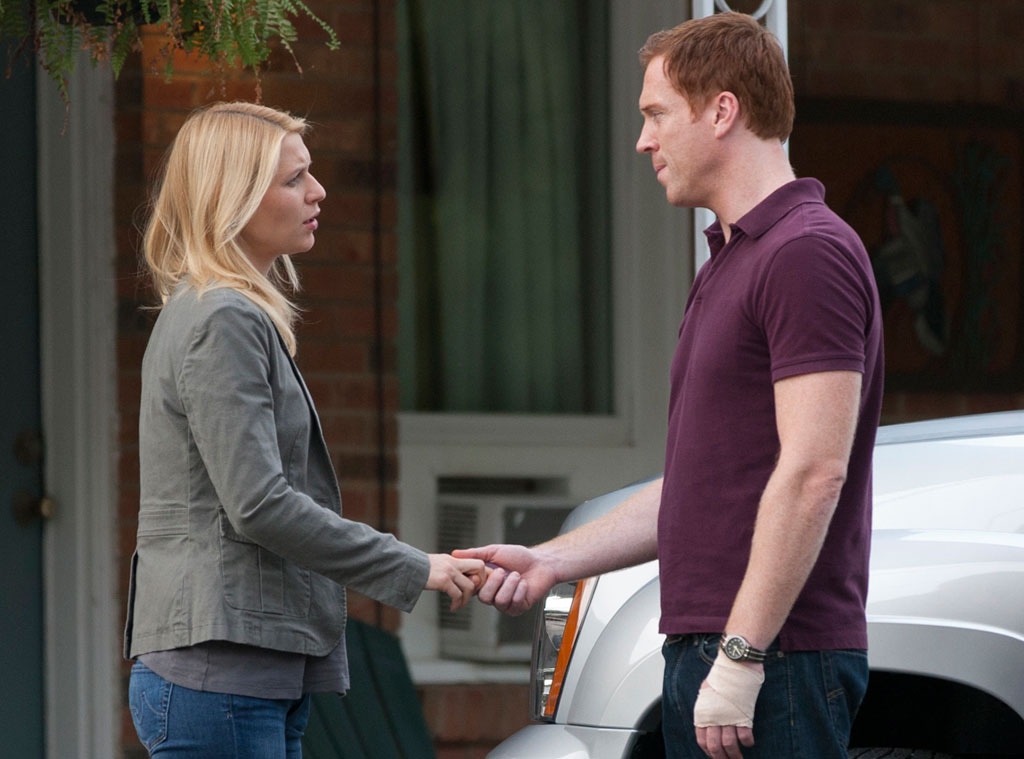 Kent Smith/SHOWTIME
Breakout the sunscreen because Dexter is moving to the summer!
Showtime is making big changes for the eighth and possibly final season of the Michael C. Hall-starrer, like moving its premiere to June in order to help launch a new series for the network. Showtime boss David Nevins fielded questions from reporters at the 2013 Winter TV Press Tour, including when Dexter will end, his thoughts on the season 2 Homeland backlash and whether Damian Lewis will be back as a regular for season three.
Plus, premiere dates for Dexter, Homeland, The Borgias and more were revealed...
For the first time ever, Dexter will air throughout the summer with Showtime launching season eight on June 29 at 9 p.m., followed by new series Ray Donovan at 10 p.m. Homeland returns Sept. 29 at 9 p.m. and will be followed by Michael Sheen's new series Masters of Sex. 
Nurse Jackie and The Borgias are set to launch on Apr. 14, while The Big C: Hereafter, Laura Linney's cancer drama, will begin its final four-episode run on Apr. 29. Inside Comedy, which will feature comedians such as Louis C.K., Steve Martin and Tina Fey, returns Feb. 11. 
Of course, there's been much speculation about whether this eighth season of Dexter will also be its last and Nevins wasn't about to spill that. "I'm not making an announcement today about when Dexter will end. I think I will clarify before Dexter goes on the air for this next season. There's a clear endgame in place; I just can't talk about it just yet." Nevins did reveal, "The decision of when to end Dexter is ultimately a creative decision and will be made on creative reasons." 
When asked about the bit of backlash Homeland received later on in season two, mostly in regard to certain storylines' believability (pacemakers and Brody's security clearance, for example), Nevins says "I think it's a good thing.
"I love it. I really liked season two. I think it started really strong and it ended really strong," he continues. "I will say I read probably everything you guys write. I think there's a level of critical discourse on television right now that's never really existed before. Some of the criticism seems fair, but I think big picture, I think…suspension of disbelief is the scaffolding all storytelling is based on. I think there's a truth to the way that show is written, a strut to those characters that reveals all."
Looking at season three, Nevins says, "I have enormous confidence that it will maintain at the very highest level." But will Lewis be back as a series regular? "How fun would it be if I gave you any of those spoilers?" However, Nevins did say he would give the Homeland team the OK should Lewis' exit make sense for the story. "I would have to. Everything on that show is vigorously debated, but if that's what made sense story-wise, I could conceivably say yes to that."