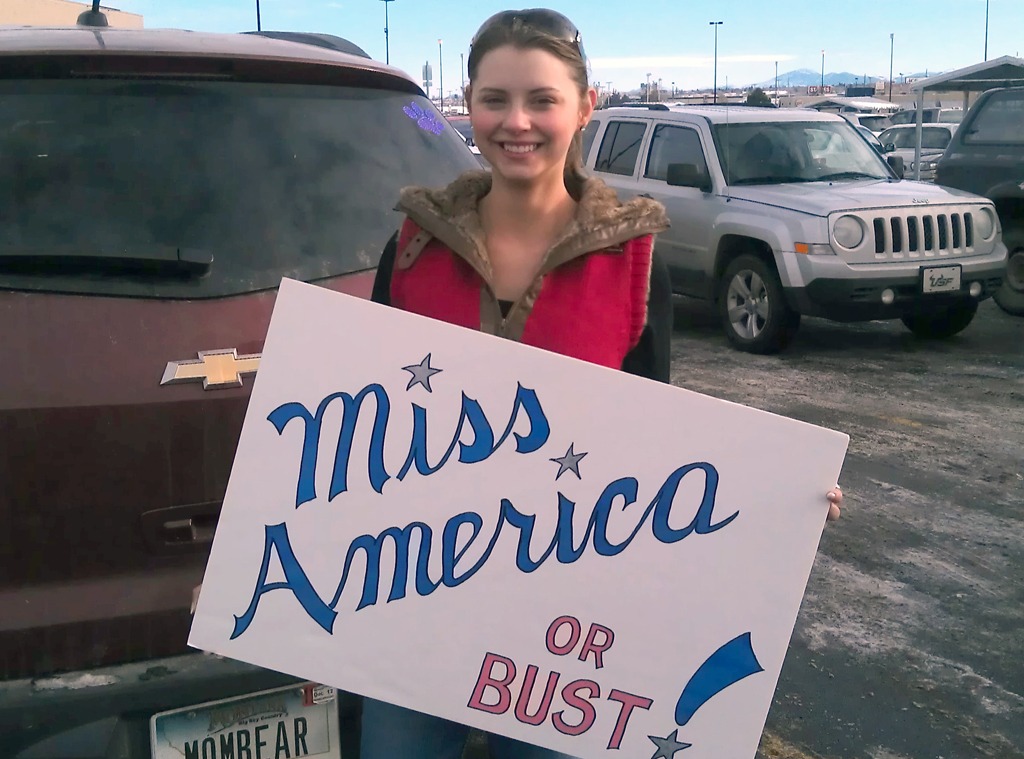 Courtesy of Alexis Wineman
The dream Alexis Wineman barely dared to dream has become a reality.
Tomorrow night, the 18-year-old Miss Montana will become the first woman with autism to ever compete in the Miss America pageant.
"I never liked pageants," she tells E! News. "I thought I was lower, didn't compare to them, that I shouldn't be dreaming about stuff like that. It couldn't become a reality. Now, here I am at Miss America talking to E! News."
Darn straight!
Wineman was diagnosed with pervasive developmental disorder and borderline Asperger's syndrome at the age of 11. 
She says she isn't making a big deal out of being the first Miss America hopeful with autism—because she has tried to never let the diagnosis define her.
"I define me," she says. "People are seeing Alexis Wineman, not a girl with autism onstage."
And, no matter what happens tomorrow, Wineman isn't the type to give up on anything.
"I thought I'd be held back [in high school]," she says. "I did graduate and got accepted into college. I was bouncing off the walls! I started to look back at all of the things I accomplished—I did a lot I never thought I would do."
It was when she was looking for scholarship opportunities that her mom suggested she try the Miss Montana route. "She thought I'd never go for it," Wineman recalls, "and the next day I was going to go for it."
"I feel like I was given my autism for a reason, that God gave it to me for a reason," she says, "to show people that a girl with a few differences is Miss America material...I grew up not knowing that."
She calls the other girls "amazing" and says that many of them have come up to her to compliment what she's doing.
"Miss Alabama's platform, for example, is Autism Service Dogs [of America], and we've become the best of friends," Wineman reveals. "A lot of girls come up to me and tell me I am doing great, and other girls pass me off as another one of the girls. Either way—these girls are sweet, never offensive, never picked on me and treated me like a baby sister."
Courtesy of Alexis Wineman
Of course, it never hurts to have a sense of humor.
Wineman happens to be blazing a trail in more ways than one tomorrow—in addition to being the youngest contestant out there this year, she'll be the only one of the 52 contestants to offer up a stand-up comedy routine (about women's body-image issues, no less!) as her talent.
Contestants often "try to stay away from acting or monologues," Wineman dishes. "I love to make people laugh and I think judges will be able to see the audience loving it as much as I am."