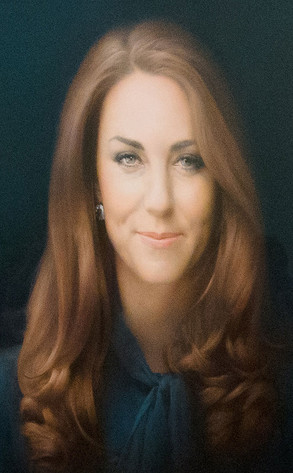 LEON NEAL/AFP/Getty Images
Kate Middleton's first official portrait is here! And it's…hmm.
The pregnant royal, along with Prince William, Pippa Middleton, James Middleton, and Kate's parents Michael and Carole went to London's National Portrait Gallery today for a private viewing of the duchess' first official royal portrait.
And although the portrait has drawn some criticism from outsiders (for one thing, the artist changed the color of her eyes to better match her blouse), Kate herself told reporters she thought it was "brilliant."