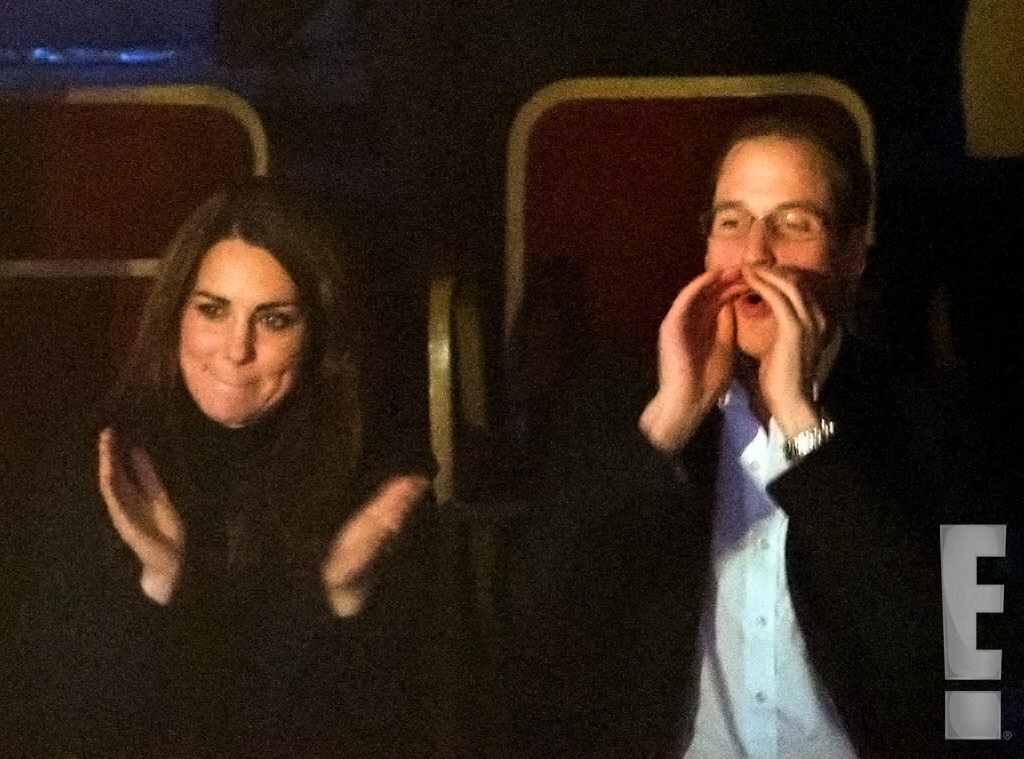 Turns out, Kate Middleton's "private" birthday celebrations were a little more public than the pregnant royal let on.
E! News has exclusively obtained photos and details of how the Duchess of Cambridge celebrated her 31st birthday—namely, with Prince William, her sister Pippa Middleton, brother James Middleton, and parents Carole and Michael Middleton, at a London showing of Cirque du Soleil.
Watch:
Exclusive: Kate Middleton at Cirque Du Soleil
The royal party arrived to London's Royal Albert Hall around 7:15 p.m. last night, and headed straight into a private room (and bar) on the premises. The mama-to-be (who still didn't seem to be sporting much of a baby bump) no doubt abstained from the libations, and the group made their way to the royal box of the hall only after the lights dimmed.
Will, Kate & Co. were seen paying rapt attention to Kooza, the particular Cirque du Soleil show they attended, laughing, clapping, gasping, pulling her hair across her face and curling into William (it is tense, after all), and intensely concentrating throughout the performance.
At one point during the show, a clown onstage has his crown stolen, and pointed into the crowd, asking, "Who has my crown?"
Well, you can see where that was headed.
Both Kate and mama Carole burst into laughter at the remark and cast glances at Wills, who clearly saw the humor and giggled right alongside them.
The party retired back to their private room for the 25-minute intermission and again returned for the second half of the show, leaving the theater at the performance's conclusion, around 10:45 p.m. All told, it seemed to be an early night for the duchess, as her journey back home was likely a short one—the Royal Albert Hall, as it happens, is located just across the street from Kensington Palace.
As for the birthday girl, she certainly seemed to have enjoyed herself throughout the proceedings, giggling and laughing for the duration of the show. In addition to her immediate family, Kate's party posse included pal Sophie Carter, cousins Lucy and Adam Middleton, pals Teddy Foyle and David Jardine-Paterson,  and Kate's old schoolmates Trini Foyle and Emilia Jardine-Paterson. And, of course, some security.
A duchess with a little prince (or princess!) on the way just can't be too careful these days.