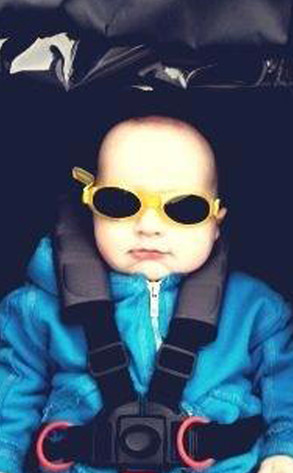 Courtesy of Twitter
It looks like baby Edward Duke Rancic is taking after his fashionable parents!
Giuliana and Bill's 4-month-old son is showing off some super-cool shades in a twitpic recently posted by his proud papa.
In the adorable shot, little Duke looks is sporting yellow sunglasses and a blue jacket while strapped into his baby car seat.