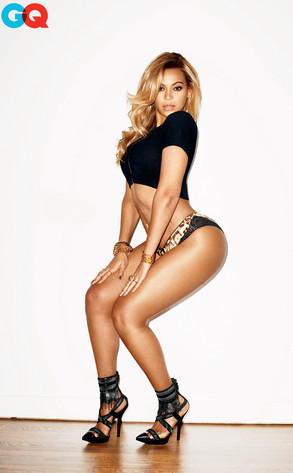 Terry Richardson / GQ
If you make it past Beyoncé's come-hither cover for GQ's February issue, you'll see that there are actually words inside—including an interview with the superstar.
Alongside more sizzling photos, the singer spoke about her upcoming Super Bowl XLVII halftime show performance, her work ethic and her influences.
"One of the reasons I connect to the Super Bowl is that I approach my shows like an athlete," she told the magazine. "You know how they sit down and watch whoever they're going to play and study themselves? That's how I treat this. I watch my performances, and I wish I could just enjoy them, but I see the light that was late. I see, 'Oh God, that hair did not work.' Or 'I should never do that again.' I try to perfect myself. I want to grow, and I'm always eager for new information."