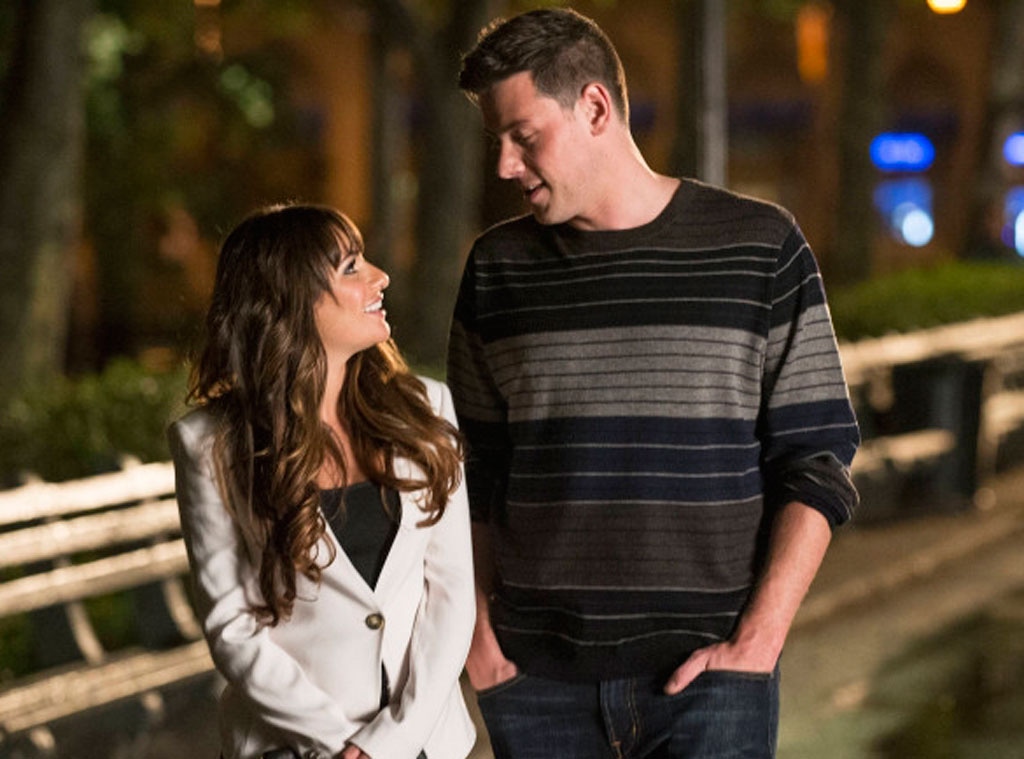 FOX
Did the Glee fandom just implode, explode…or both?
Creator Ryan Murphy tweeted out a big spoiler about upcoming episodes, a spoiler that may very well have sent fans into a crazed guessing game that will last well into the night, no doubt.
"Gleeks...two couples getting back together by Valentine's Day. One might be preggers. Guesses?"
There have been so many pairings, breakups and shakeups both at McKinley High and in New York, that the possibilities are numerous. Finchel fans are crossing their fingers that it's Finn (Cory Monteith) and Rachel (Lea Michele) getting back together, but add a baby to the mix and we have a whole new ball game. Or Will (Matthew Morrison) and Emma (Jayma Mays) could have a bundle of joy on the way, too.
And then, game changer! Murphy's next tweet revealed whom one of the couples getting back together could be: Kurt (Chris Colfer) and Blaine (Darren Criss).
"Kurt is not bringing Adam to the wedding. His date is Blaine. They sing a duet for Emma. And make out in a steamy car. Ur welcome," he tweets.
Your turn! Any guesses as to who's getting back together and who will be expecting? Head on down to the comments and speculate away, and we'll do our best to get to the bottom of Mr. Murphy's spoiler-ific tweets.