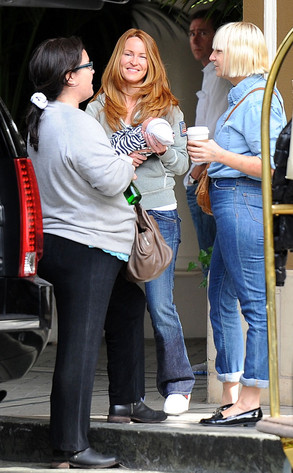 WOLF/NPG.com
These two moms are beaming with pride.
Rosie O'Donnell and Michelle Rounds were spotted outside a Los Angeles hotel, cradling their newborn daughter Dakota (who was very fashionably wrapped in a zebra print swaddle) while showing her off to a female friend.
As they should—that little girl is a cutie!