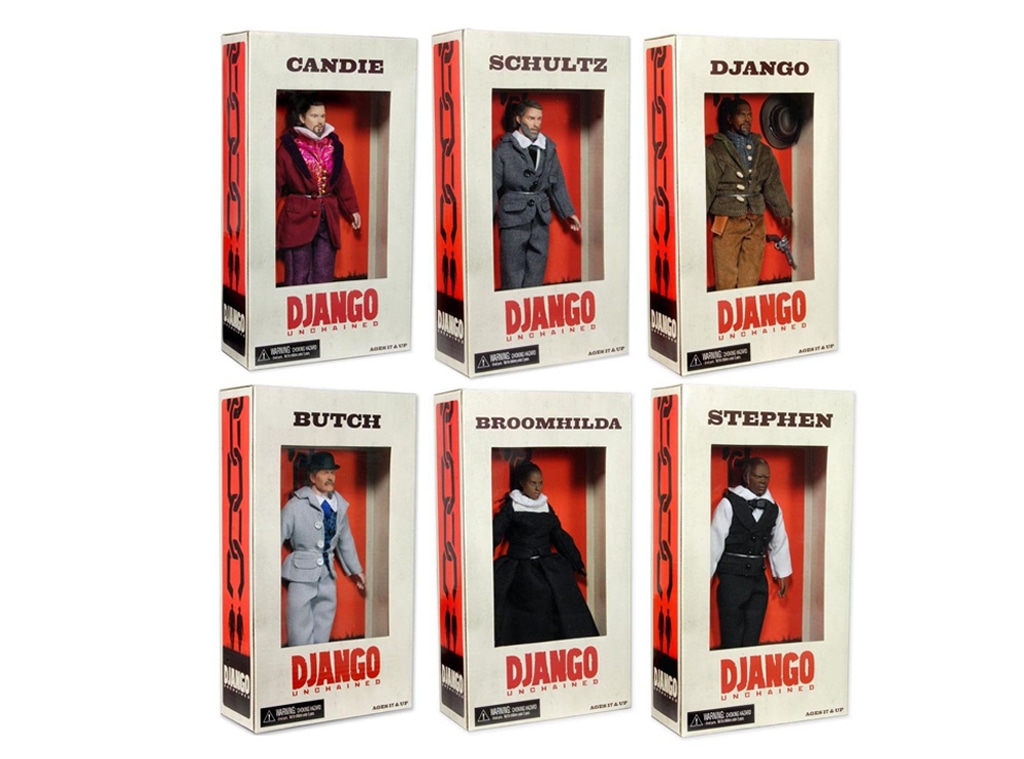 Amazon
Looks like Spike Lee isn't the only one voicing his dislike for Django Unchained.
Although not specifically targeting the film itself, the Rev. Al Sharpton's National Action Network called for a national boycott of the movie's action figures, which includes a 10-doll assortment of characters that was going for $299 on Amazon today.
"Selling this doll is highly offensive to our ancestors and the African American community," Rev. K.W. Tulloss, NAC's president in Los Angeles, told the New York Daily News.

"The movie is for adults, but these are action figures that appeal to children. We don't want other individuals to utilize them for their entertainment, to make a mockery of slavery."
Quentin Tarantino defended his work during a press conference for the film's premiere in Germany today. "The truth, or the reality, was a thousand times worse than what I showed."
Tulloss admitted he hadn't seen the film, but heard it was "very good." Fellow activist Najee Ali from Project Islamic Hope spoke alongside Tulloss in Los Angeles Tuesday and said he's seen award-nominated movie twice already.
"I actually enjoyed the movie, but we cannot support this type of commercialization," Ali said. "I don't seen any dolls representing Hitler that came from Tarantino's (Holocaust movie Inglourious Basterds)...I don't see them making dolls of Holocaust survivors who are bald and starving in concentration camps."
Doll manufacturer National Entertainment Collectibles Association and the Weinstein Company were not immediately available for comment.