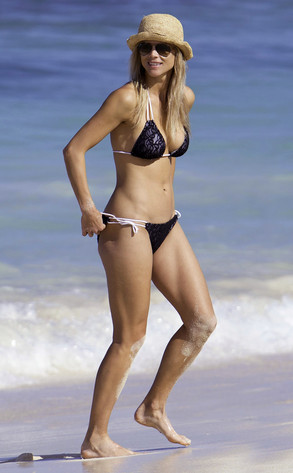 Splash News
Being 33 agrees with Elin Nordegren. And so do cameras, for that matter.
Tiger Woods' ex-wife, who just celebrated a birthday on Jan. 1, was a sight for all eyes on the beach in the Bahamas over the weekend.
Nordegren was staying at the Atlantis resort with 5-year-old daughter Sam, 3-year-old son Charlie and her brother and his family, all of whom were nearby but out of the frame when a paparazzo snagged this shot of the Swedish beauty burning up the sand on Sunday.