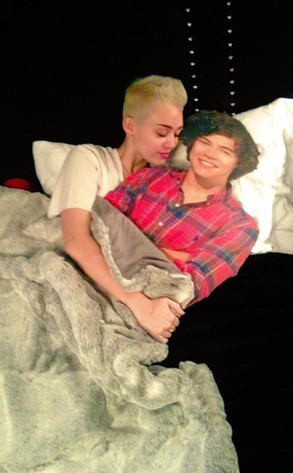 Twitter
When it comes to that cuddling photo of Miley Cyrus and the cardboard cutout of Harry Styles—don't read too much into it.
Yes, the singer looks quite happy to be canoodling with the One Direction singer in bed—even if it is just a paper version of the boy bander—but the future Mrs. Liam Hemsworth wants to make sure that people don't get the wrong idea.
"In no way do I want Harry. No offense," Cyrus tweeted, "I'm sure that'll be a story now 2. I'm happily engaged. Just got saucy with a cardboard cut out."