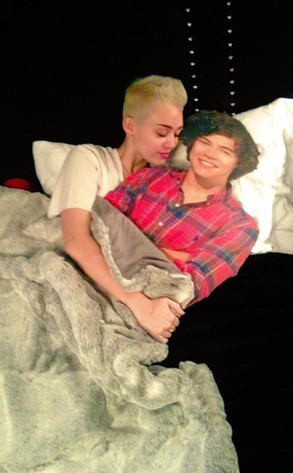 Twitter
We have a strong hunch Liam Hemsworth and Taylor Swift might have something to say about this pic.
Miley Cyrus took to Twitter today and shared a suspicious shot where she's—wait for it—in bed Harry Styles, giving the One Direction heartthrob an affectionate embrace.
But hold those angry tweets, Directioners, because even though Haylor has reportedly called it quits, the teaser Twitpic is not what you think.