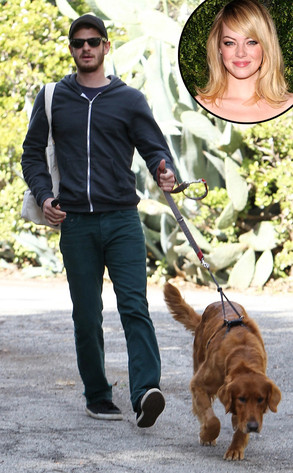 APG/X17Online.com, Jamie McCarthy/WireImage
Have you seen Emma Stone and Andrew Garfield's new dog, Ren?
The golden retriever, which they rescued during the holidays from a high-kill animal shelter through the L.A.-based Saving SPOT!, is beyond adorable.
And fitting in quite nicely with the beautiful Spider-Man couple. "You know, it's good," Stone beamed at last night's Gangster Squad premiere when I asked how things were going with the pooch.