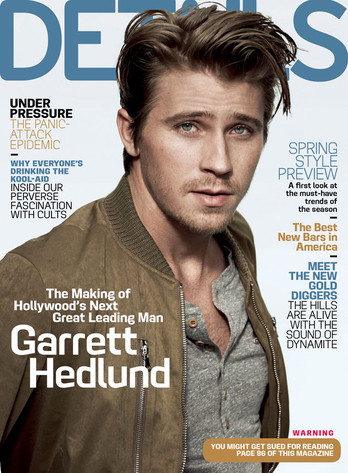 Details Magazine
Attention all wannabe sensitive and brooding actor types: The gauntlet has not only been thrown, it's been hurtled, trampled and smashed to dust by none other than Garrett Hedlund.
Because this month's über-deep Details coverboy (and Kirsten Dunst's boyfriend) took the idea of an artistic temperament to new heights by deciding to share some of his original poetry with the magazine.
Take that, James Franco.