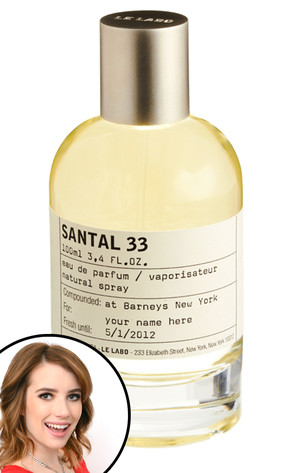 Mark Davis/Getty Images; Courtesy: barneys.com
Feeling nostalgic for warmer weather now that we're in the dead of winter? As it turns out, so is Emma Roberts.
But rather than bundling up in loads of layers, the brunette beauty battles her winter blues with her fave fragrance of the moment.
"For me, the only thing I'm really obsessed with right now is this perfume that I have by Le Labo. They do these really great perfumes, so that's what I'm obsessed with every day right now. In Santal, it's really good," Roberts explains. "It kind of reminds me of summer and in the cold winter I like to have a little reminder of summer."