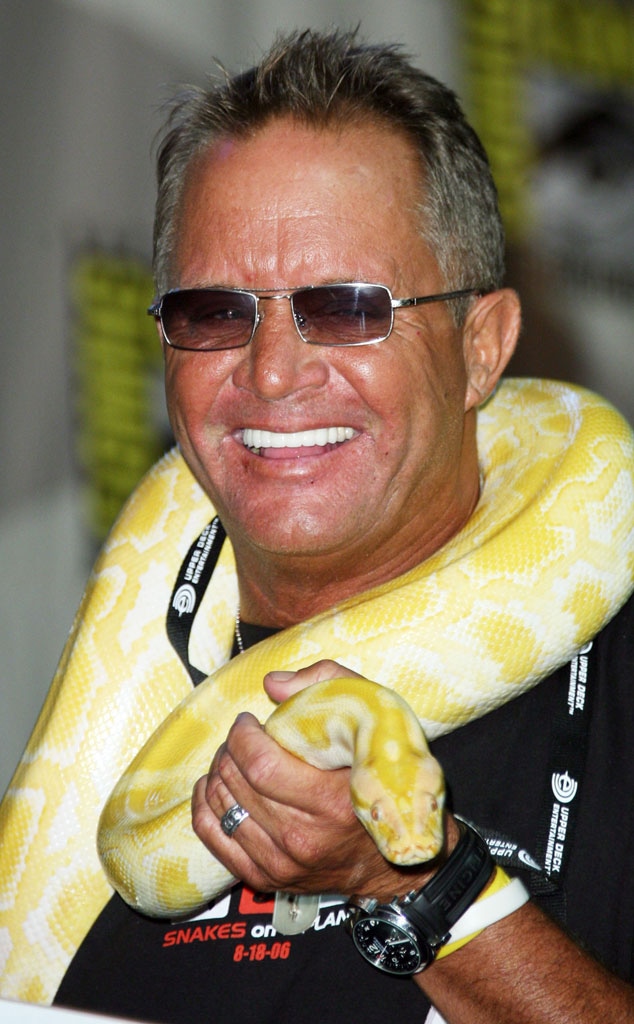 Chad Buchanan/Getty Images
The movie industry had to say goodbye to David R. Ellis today.
Most recently known for his Samuel L. Jackson film Snakes on a Plane, the director died suddenly while in South Africa working on his latest project Kite, a live-action reboot of the famed Japanese anime about a young girl trained to be an assassin after the death of her parents, E! News confirms.
A manager for Ellis tells us, "Unfortunately, it is true and sadly, he has passed. We don't have any more information at this time and no further comment."
He was 60 years old. 
Jackson tweeted, "So sad to hear of David R Ellis passing! So talented, so kind, such a Good Friend. He'll be missed. Gone too soon!"
Ellis didn't jump into directing right away. The Hollywood native actually began his journey into show business as a child actor in Disney films, and then following a successful career as a junior pro surfer, Ellis started doing stunt work on films like Smokey and the Bandit II, Scarface, Rocky III and Lethal Weapon. Then he began doing second unit directorial work on Clear and Present Danger, Waterworld, The Perfect Storm, Harry Potter and the Sorcerer's Stone and The Matrix Reloaded.
Finally, he made his directorial debut with Final Destination 2 and later directed the Chris Evans flick Cellular, Homeward Bound 2: Lost in San Francisco and Snakes on a Plane, which became famous for Jackson's line: "I have had it with these motherf--king snakes on this motherf--king plane." Ellis' latest work includes the 3-D release Shark Night in 2011, and second unit work on 2013 releases R.I.P.D. and 47 Ronin.
—Reporting by Holly Passalaqua