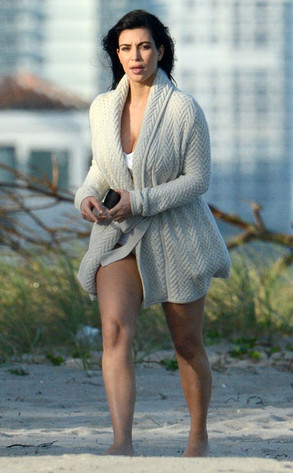 INFPhoto.com
Well, the beaches of Miami just got a little hotter.
Kim Kardashian and her, well, baby baby bump hit the sandy Florida shore Sunday as she prepared for a bikini shoot. Yes, a bikini shoot.
Hey, if you've got it, flaunt it. And Kanye West's future baby mama has most definitely got it.