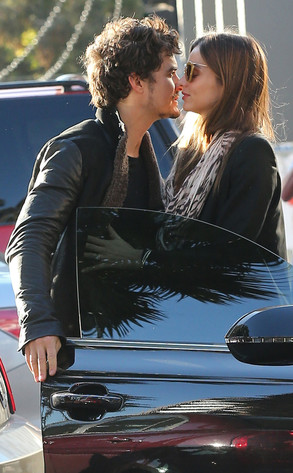 FAMEFLYNET PICTURES
We told you Orlando Bloom and Miranda Kerr were just fine!
Amid another round of the split rumors that always seem to be plaguing those Hollywood types, Bloom was spotted leaning in for a kiss when he arrived to pick his supermodel wife up from a spa visit today in Los Angeles.
And he appears to be opening the car door for her, too. What's not to love?