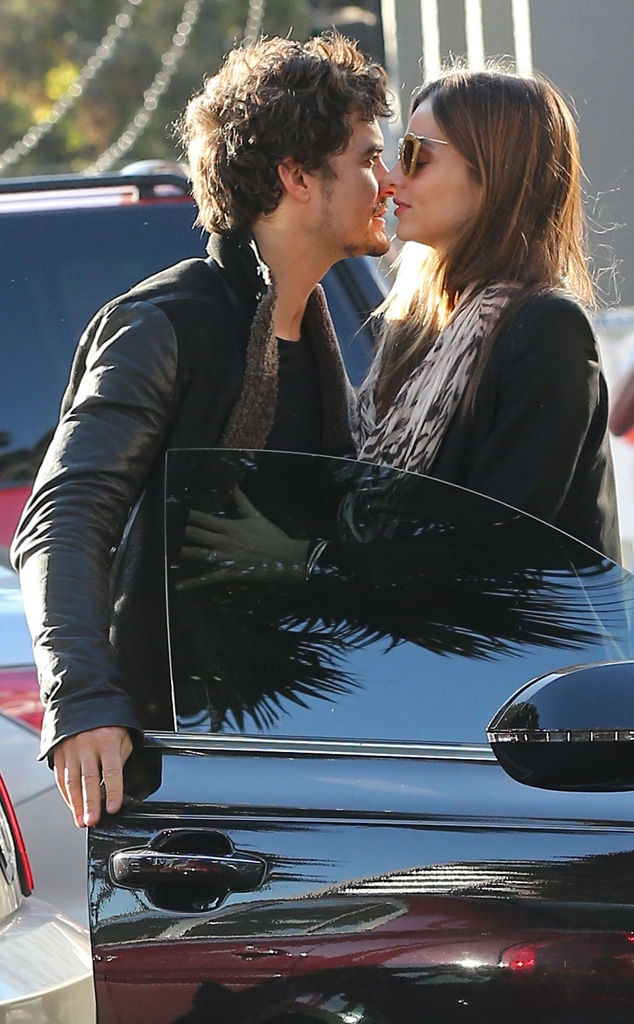 FAMEFLYNET PICTURES
We told you Orlando Bloom and Miranda Kerr were just fine!
Amid another round of the split rumors that always seem to be plaguing those Hollywood types, Bloom was spotted leaning in for a kiss when he arrived to pick his supermodel wife up from a spa visit today in Los Angeles.
And he appears to be opening the car door for her, too. What's not to love?
Though the handsome pair were spotted leaving a Christmas party with son Flynn just days ago, rumormongers quickly went on the offensive when Kerr tweeted a pic of her bejeweled left hand without one key piece of circular jewelry.
"Ridiculous," a source told E! News when asked if there was trouble in paradise.
Now that that's settled, we're wondering what they've got planned for their little boy's birthday—Flynn turns 2 on Sunday!