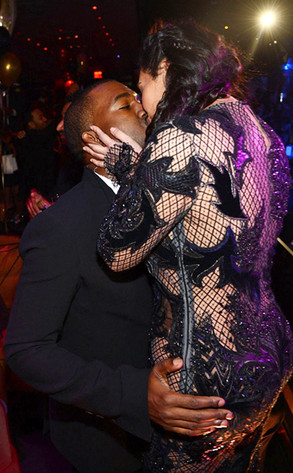 Facebook
Kim Kardashian and Kanye Westhad way more to celebrate than usual on Dec. 31.
Barely 24 hours after the pregnancy announcement heard 'round the world (well, first in Atlantic City, but then everywhere), the expectant couple were in Las Vegas ringing in what promises to be the most momentous year of their lives to date.
And, thanks to Kim sharing a batch of new pics from their New Year's Eve celebration, we're privy to this sweet kiss the two shared at the Mirage hotel's 10AK nightclub as the party swirled around them.