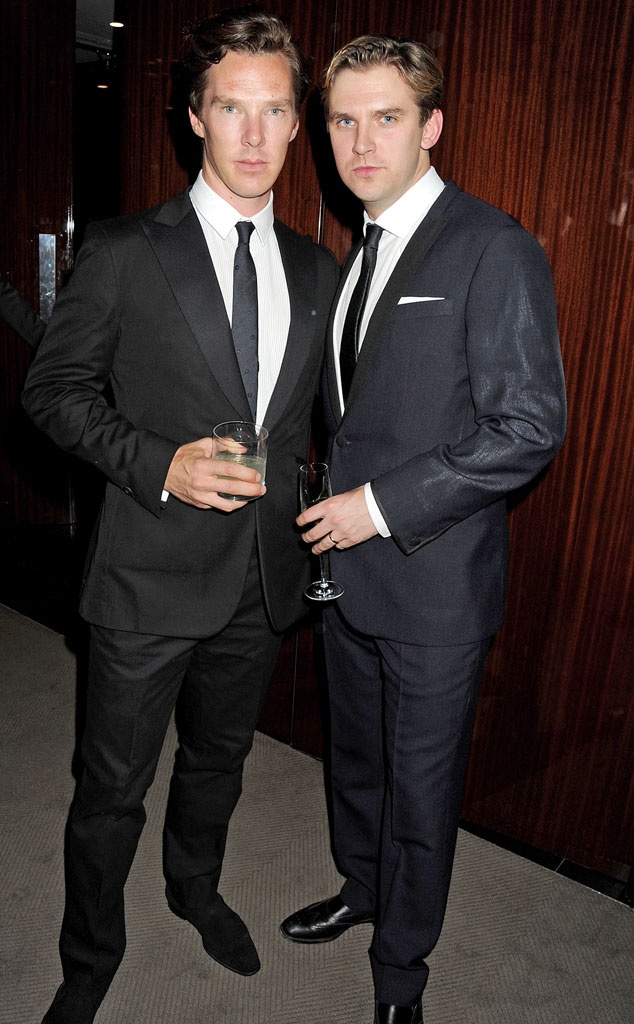 Dave M. Benett/Getty Images
When we heard that GQ UK released their list of the top 50 Best Dressed Men in Britain for 2013, we just cringed. Because, really, who wants to wade through a gallery of hot men? Fifty of them.
It was exhausting and yet, somehow, we managed to pour over each and every photo—multiple times—to bring you the hits and misses from GQ's assessment. You're welcome.
Starting with two of their hits—Benedict Cumberbatch, clocking in at No. 24, and their No. 1 Best Dressed man and Downton Abbey star, Dan Stevens. Interesting that they're both striking blue steel Zoolander poses; it's not unlike our fantasies—except in those, there are no suits. Just ties. And some very fashionable leather straps.
Chris Jackson/Getty Images
Moving on to Prince Charles, who surprisingly ranked eighth on their list of Best Dressed.
What a treat that he and his pinstripe suits should earn a spot higher than his own son, Prince William, who only made it to the 37th spot. What a bizarre, undeserved and delicious treat—much like this pose he's striking.
Dave M. Benett/Getty Images
They say the couple that plays together stays together. We can only guess that Elton John's Wizard of Oz shoes and David Furnish's Pocahontas tassel loafers are part of some elaborate practical joke, as is their inclusion on the Best Dressed list at Nos. 21 and 14, respectively.
Dave M. Benett/Getty Images
If you're feeling nauseous from all that pastel, a good healthy dose of handsome should cure it. Behold Tom Hiddleston and Eddie Redmayne in nearly sheer button-ups. We love their casually classy looks, which we're guessing is what landed them both in the top 10.
Photo by Kevin Mazur/American Broadcasting Companies Inc via WireImage
Speaking of cazh, here's everyone's favorite undead vamp: Robert Pattinson. He's No. 7 on the list, even though he wore this getup to a Stand Up to Cancer event. He couldn't get a job selling hot dogs in a subway with a shirt that wrinkled—luckily, he doesn't have to, not with that face!
It's fair to say that GQ got stuck in a rut of confusing handsome with well dressed—an easy mistake, to be fair. Case in point: Andrew Garfield and his penchant for Mister Rogers-esque suits.
Eric Charbonneau/WireImage; Ben Pruchnie/Getty Images
Damian Lewis, on the other hand—a man dashing enough to make terrorists hot on Homeland—does belong at the No. 12 spot on the list.
As does David Beckham. We would've included a red carpet look, but every time we tried to type anything other than "shirtless," our computers mysteriously shut down. Weird, huh?
Do you agree with our best and worst judgments? Sound off below!