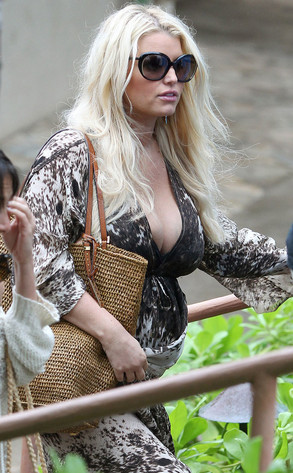 Zeus/Apollo/FAMEFLYNET PICTURES
Jessica Simpson is showing off her curves, and we're not just talking about her growing baby bump!
The 32-year-old blonde beauty, who's pregnant with her second child, was spotted on vacation in Hawaii yesterday flaunting her growing belly and equally bodacious bosom.
Wearing a long, flowy cover-up dress and large black sunglasses, Simpson was all smiles (and all cleavage!) while walking back to her car after enjoying a meal at a restaurant in Oahu with friends and family.