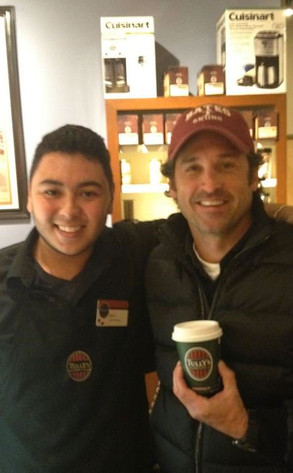 Twitter
Patrick Dempsey has successfully saved a Seattle coffee chain from financial life support.
The Grey's Anatomy star has won out in his bid to purchase the previously failing but now McDreamy-owned (buy stock now, is what we're saying) Tully's franchise. The purchase will be made official later this month following a court hearing on the matter, at which point Dempsey will fork over $9.15 million for the privilege of owning the coffee empire.
And you thought your cup of joe was pricey.