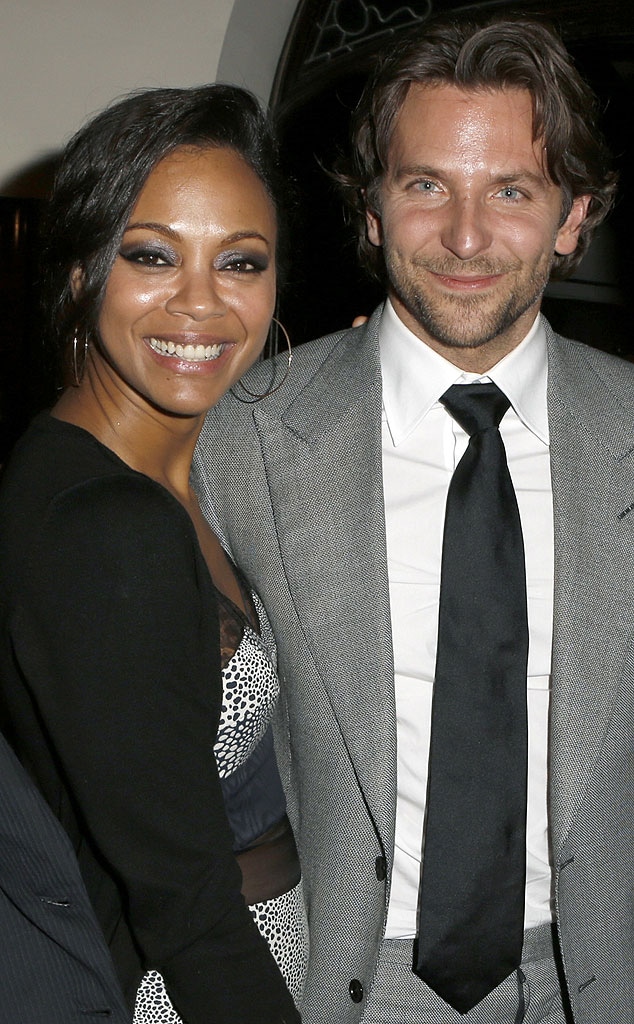 Getty Images for Weinstein
If Bradley Cooper and Zoe Saldana were still dating, you'd think they would have spent the holidays together.
But nope, the twosome—who have never actually publicly confirmed they were a couple ever since they became more than just friends during the making of The Words—were thousands of miles apart.
They called it quits just before the holidays a source confirms to E! News. (The New York Post was the first to report the split.)
Saldana was spotted on New Year's Eve having a grand time in South Beach with her sister, Cecily. "Thank you @jamesHotel Royal Palm!" the Star Trek star tweeted. "Had the best time! Happy New Year. Miami rocked it last night!"
Cooper reportedly rang in the 2013 in Europe with his family.
Saldana isn't letting a breakup get her down. She's currently out of the country and tweeting pics from a jungle. "Zip-lining 150 feet high!!!" she tweeted along with a pic of her on the high-wire outdoor adventure. "WTF! It is amazing!"
As for Cooper, he has reason to celebrate this week. Not only does the Silver Linings Playbook star turn 38 in two days, but he's also receiving the Desert Palm Achievement Award on Sunday at the Palm Springs International Film Festival.
A source tells us the two have been on and off and a lot of it depends on where each is at. "They both have a lot going on right now," the source said. "She has a bunch of movies coming out this year, so it was really important for her to be spending time with her family."
Cooper has a big couple of months ahead of him because of Silver Linings Playbook and award season. "He has to concentrate on that right now and needs to be focused," the source said.
But, again, this doesn't necessarily mean the end for them. "They very well could get back together," the source said.
Reps for Cooper and Saldana did not return calls for comment.