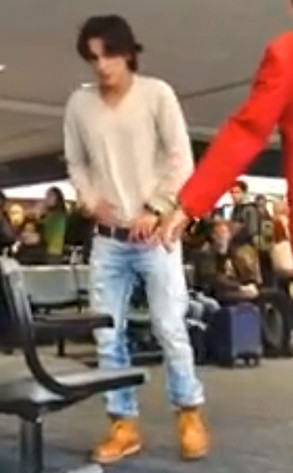 youtube.com
To pee or not to pee: That clearly wasn't the question for Bronson Pelletier.
The Twilight star was arrested in mid-December for public drunkenness after he showed up sloshed at Los Angeles International Airport and then purportedly proceeded to urinate at the terminal.
Well, now we know how everything actually went down: A video has surfaced showing the 26-year-old committing the act in question.