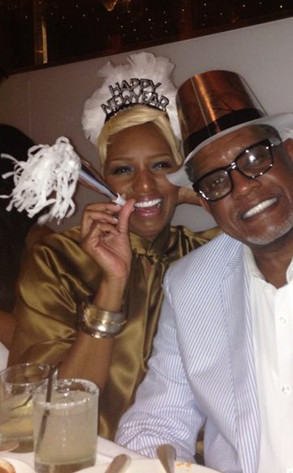 Lockerz
NeNe Leakes may be creating her own version of a New Normal right this minute.
The Real Housewives of Atlanta standout dropped hints about what at least sounded like an engagement on New Year's Eve, tweeting a photo of herself and ex-husband Gregg Leakes in celebration mode, followed by several pics illustrating a romantic scene Gregg set for her at their beach condo.
The couple divorced in 2011 after almost 14 years of marriage, but they seem to really be getting along these days.