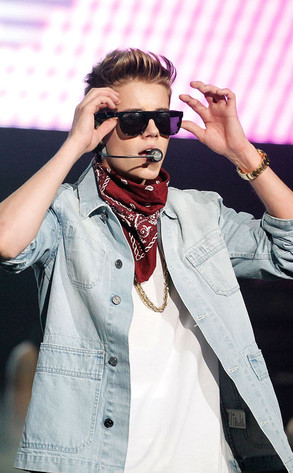 Ben Rose/Getty Images for Jingle Ball 2012
A paparazzo was just killed chasing someone he thought was Justin Bieber. First Princess Diana, now this. Are we finally going to get new laws to rein in these vultures?
—F.J., via Twitter
Celebrities like Miley Cyrus would sure love that. After all, the snapper's corpse isn't even cold yet, and the singer is already making the incident all about, you know, her and her famous friends. In a Twitter blast this morning, she's calling for unspecified "changes," to presumably regulate paparazzi activity.
Bieber, meanwhile, also has issued a statement in reaction to the accident—naming celebrities as the first people who should be protected with new laws. (Stay classy, you two.)
But will they get their way?