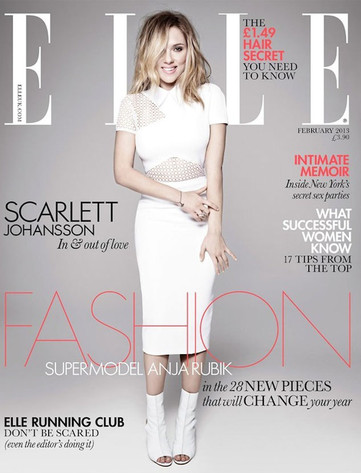 Elle UK
Scarlett Johansson is in no rush to make her way down the aisle again.
In fact, Ryan Reynolds' ex-wife may never be a "Mrs." again. The 28-year-old Avengers star dishes in the February issue of Elle UK (as excerpted by Gossip Cop) that the idea of an official legal union "has no relevance to me right now."
"I got married when I was young and it was incredibly romantic and I liked being married, actually," she recalls. "But it is different. It's hard to put into words. To me, being in a functioning relationship doesn't mean you have to be married."