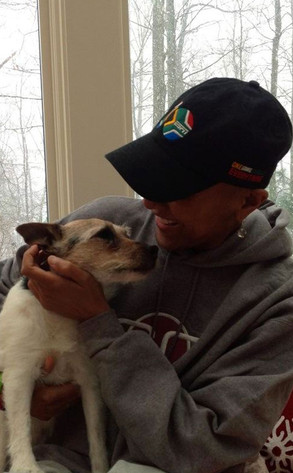 Twitter
What a great way to end 2012.
Robin Roberts has not only passed the 100-day milestone since undergoing a bone marrow transplant back in September, but the Good Morning America coanchor has also been reunited with her beloved Jack Russell terrier, KJ.
"Look who made it back for my 100 day celebration...KJ!!" Roberts tweeted on Dec. 29. "Can't believe she's finally home."