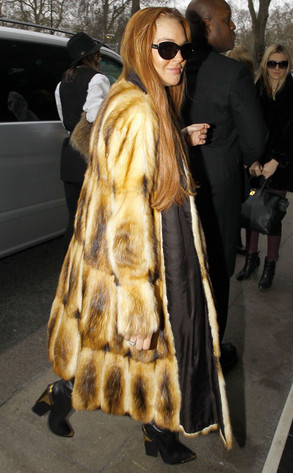 FameFlynetUK/FAMEFLYNET PICTURES
Apparently there aren't enough parties in the USA for Lindsay Lohan. Or maybe there are too many.
Whatever the case, the troubled Liz & Dick starlet has bolted these shores for the friendly confines of the U.K. in advance of New Year's Eve.
Rarely one to dial down the drama, Lohan let her wardrobe do the talking as she arrived at the Dorchester Hotel in London in a showy, full-length fur coat.
So, other than making a fashion statement, why did she jump the pond?